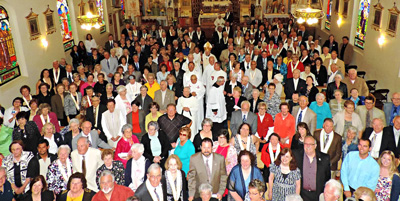 We hope you've taken a few minutes to explore this web site and learn more
about the ICF
. For the better part of the last century, we have offered Catholic men and women of all ages a unique opportunity to celebrate their faith, family and heritage together while making a real difference in the world we live in. We invite you to join us!
How to Become a Member
Download, print, and complete the online application (PDF)
Find your nearest branch by using our Locate a Branch tool or by browsing our list of branches, and contact the branch to determine an upcoming meeting or event date where you can bring your completed application and dues payment (or you can make arrangements to just visit us as a guest if you are still deciding about joining).
If there are no local branches available, contact us about how to start a new branch at your location!