Cooley's Anemia (Thalassemia) has been the ICF's National Charity since 1984. After many important discussions and due diligence, in 2016, the ICF Central Council voted to continue support of Cooley's Anemia research as the national charity, but to change the focus of its donations to the thalassemia program at Children's Hospital Los Angeles (CHLA), which is run by Dr. Thomas Coates.
The primary factor that facilitated this change was that Laurice Levine, who has been the spokesperson for the thalassemia program since 1999 and a trusted liaison for the ICF, transferred her specialty care from Children's Hospital Oakland (CHO) to CHLA and will consult with Dr. Coates annually.
More about Thomas D. Coates, MD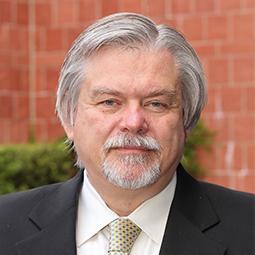 Thomas Coates, MD, is the Section Head of Hematology in the division of Hematology/Oncology at CHLA and principal investigator at the Saban Research Institute. Dr. Coates's interests are thalassemia, sickle cell disease, disorders of neutrophil function and number, and iron overload in children and adults. He also directs the CHLA epidermolysis bullosa center.
Dr. Coates attended medical school at University of Michigan Medical School and served his Pediatrics Internship and Residency at Indiana University Medical Center. He also completed his pediatric hematology-oncology fellowship at Indiana University Medical Center. He came to CHLA in 1985 from the James Whitcomb Riley Hospital for Children in Indiana. Dr. Coates was appointed Section Head of Hematology within the Hematology/Oncology Division in 1994 and currently directs the clinical and research activities of a team of five physicians and eight nurse practitioners, as well as social workers and psychologists whose focus is entirely on non-malignant hematology.
History of the Cooley's Anemia Program at Children's Hospital Los Angeles
CHLA has long been involved in the diagnosis and management of patients with hemoglobinopathies (blood disorders such as Cooley's anemia/thalassemia). Dr. Carol Hyman, now retired from the staff of CHLA, started managing the hemoglobinopathy patients in the 1950s at Cedar Sinai in Los Angeles. Dr. Hyman was actually the original recipient of ICF funds in 1984 when the ICF, under the leadership of then-Grand President David Botta, chose Cooley's Anemia as its national charity.
Dr. Coates came to CHLA in 1985, and starting in the early 1990s, he became the Section Head of Hematology, at which time the hemoglobinopathy program began another growth phase — the development of a specialty center for Cooley's Anemia. He and Dr. Hyman worked closely together until her retirement in 2012.
The hemoglobinopathy program underwent substantial growth between the mid-1990s and the present. In 1999, Children's Hospital of Oakland's (CHO's) Dr. Elliott Vichinsky and Laurice Levine collaborated with Dr. Coates to develop the Standards of Care for Thalassemia: the first document of its kind to establish consistent care throughout the state. The CHLA center was one of the initial Centers for Disease Control (CDC) thalassemia program sites, and it was involved in the Thalassemia Clinical Research Network (TCRN) and several other local and national-level hemoglobinopathy research consortia. The hemoglobinopathy program has had a close association with the Cooley's Anemia Foundation (CAF) since that time. Dr. Coates has been a member of the CAF medical advisory board for the past 20 years.
Work at the CHLA center, as well as centers in Australia and England, has revolutionized the management of iron overload, the major cause of death in patients with thalassemia.
In 1999, Dr. John Wood, a pediatric cardiologist and PhD MRI engineer, came to CHLA and began working with Dr. Coates. Together, they developed MRI technology allowing measurement of iron in multiple tissues in the body. Work at the CHLA center, as well as centers in Australia and England, has revolutionized the management of iron overload, the major cause of death in patients with thalassemia. This technology is now considered state-of-the-art for the management of iron overload. Dr. Wood has helped to establish this technology in several thalassemia centers in the United States and Asia. Laurice was among the initial patients in the studies for MRI assessment of iron, and has flown to CHLA countless times to undergo studies in this area.
The CHLA hemoglobinopathies center has been heavily involved in National Institute of Health (NIH)-funded research, as well as industry-funded research on projects related to the management and treatment of patients with thalassemia, sickle-cell disease, and other hemoglobin disorders. The CHLA hemoglobinopathies center began to get referrals of "children" in their fifties to seventies with iron overload related to myelodysplastic syndrome and other rare adult disorders. Knowledge that has been obtained through the management of and research on children with hemoglobin problems turns out to be very applicable to the management of adults with these very serious, life-threatening disorders. The iron overload team at CHLA has been working collaboratively with adult providers around the country, as well as locally, to co-manage these patients so that adults with rare iron overload disorders can have the advantage of expertise from a center with a large number of iron overloaded thalassemia patients.
Dr. Coates's team, in conjunction with CAF and funding from the pharmaceuticals industry, has site-visited other smaller thalassemia centers; run outreach clinics and installed MRI technology in Hawaii; taught local providers how to use this information; and acted as remote consultants to many physicians throughout the country for the management of these disorders.
How ICF Funds Will Be Utilized at CHLA
The median survival age for thalassemia major in 1975 was about 15 years. Those patients died of heart iron overload. Now the calculated median survival age for thalassemia major patients is about 65 years. This exemplifies one of the problems that all modern children with rare genetic disorders have: they are now surviving well into adulthood, but there are few adult providers with the special expertise required to manage them.
One of the main foci of research at CHLA now is developing adult provider co-management networks so that patients who have survived childhood can continue to have productive, long lives through co-management of their disorders between adult providers and pediatric specialists. The problem is that these disorders are so rare in the United States, no adult provider will ever really develop such expertise. The CHLA center is actively developing this program in hopes that it will become a model accepted by insurance providers for management of thalassemia patients who represent less than 0.01% of the lives that the insurance companies cover.
Of course, parallel to this is the importance of making sure that every patient in the country, whether pediatric or adult, has access to the expertise of specialized centers of excellence. There are only about eight major thalassemia centers in the United States. This means that a lot of patients are managed in smaller community practices, as they do not live close enough to a major center. Working through all of the barriers and problems of developing an effective co-management model is very complicated and involves dealing with interpersonal relationships and development of trust relationships between patients and their family practice doctors, as well as trust relationships between centers of excellence and community providers. This process also requires close collaboration with participating patient-oriented community groups.
CHLA has already been working on this problem actively for several years and has been able to get some philanthropic funding to support and pilot the development of a co-management program. It is Dr. Coates's intention to utilize the additional funds from the ICF to expand this co-management program.
Laurice Levine's Role in Overseeing ICF Funds and Her Involvement at CHLA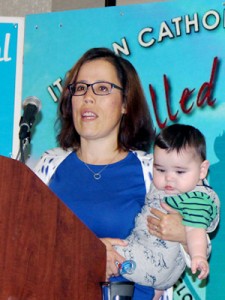 After nearly 17 years at CHO, Laurice resigned on July 1, 2016 as Senior Thalassemia Outreach Coordinator. The amount of necessary travel was no longer conducive to her well-being and that of her family. The journey to their son Benjamin was a long and difficult one and she does not want to miss out on his childhood. She also felt like it was time for a change.
Since Laurice has extensive experience with the thalassemia community and matters relating to the above-mentioned area, as some of her duties at CHO involved this type of work, Dr. Coates's intent is to utilize some of the ICF funds to incorporate her into the CHLA adult co-management network team. This funding will also help strengthen our already excellent relationship with the Cooley's Anemia Foundation (CAF) to enhance this pilot project in Southern California.
There is no funding at CHLA for an outreach coordinator, which was Laurice's job at CHO, nor would she be able to work at CHLA full time for obvious reasons. However, she plans to continue to be the liaison for the ICF; visiting branches and attending events as she has been doing for the past 17 years. The ICF is Laurice's passion and she is grateful to be able to continue this incredible relationship and provide outreach to the ICF community.
"Thanks to the Italian Catholic Federation's generosity we have been able to improve care for people with thalassemia. Research, the expansion of clinical services, and outreach are supported by the ICF. More than money, the ICF's caring for the patients is palpable and helps patients feel cared for rather than isolated and filled with a deep sense of hope. On behalf of the entire staff at the Thalassemia Center at Children's Hospital Los Angeles, and most especially the patients and families, we wish to extend our gratitude to the ICF for choosing thalassemia as their national charity and for all of their support. You make a vital difference in countless lives!" – Laurice Levine
Contact:
Laurice Levine, MA, CCLS
Medical Consultant/Thalassemia Outreach
Email: LLevine430@aol.com
Find Laurice on facebook at Laurice M. Levine