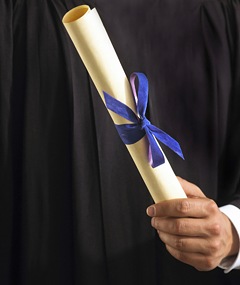 COLLEGE SCHOLARSHIP PROGRAM

Since 1964, the Italian Catholic Federation has awarded over $2,000,000.00 in scholarships to more than 6,000 high school students, of the Catholic faith, attending college.


Each spring, the Italian Catholic Federation receives nearly 400 applications for its yearly scholarship awards. Applications are received from students in public as well as Catholic high schools in California, Arizona, Nevada, and Illinois. To apply, students must achieve a total cumulative GPA (3½ years) of at least 3.2 and meet one of the following:


1) Are Roman Catholic and of Italian Descent and live within the Roman Catholic Dioceses of Arizona, California, Illinois and Nevada, only where Branches of the Federation are established; or,


2) Are Roman Catholic but need not be of Italian Descent or live where Branches of the Federation are established if either Roman Catholic parent, guardian or grandparent is a member of the "Italian Catholic Federation."


First year scholarships in the amount of $400 will be awarded to approximately 200 applicants. First year scholarship winners are eligible for second, third, and fourth year awards of $500, $600, and $1,000 respectively.


Applications will be judged and evaluated on:

Scholastic Achievement – TOTAL CUMULATIVE GPA (3½ years) and CLASS RANK
Financial Need
Leadership Role
Faculty Recommendation and Character Reference
Extracurricular Activities and Charitable Efforts
Family Membership/Activities in the I.C.F. (if applicable)