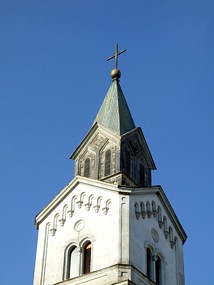 Just as the ethnic diversity of America has changed over the years, so has the Italian Catholic Federation. Membership is available to all Catholics. There are many members who are not of Italian Ethnicity or descent but who share the ideals of the ICF and respect the Italian heritage of its founders.


To find out if there is a chapter in your area, call toll free 1-888-423-1924; or look in this website under branch locations. If there is no chapter in your area you may become an associate member, or, if you are interested in assisting to establish a chapter in your area, please call us or see Starting a Branch.

ASSOCIATE MEMBERSHIP


A special status of membership called "Associate Member" allows someone who is interested in joining the ICF, but has no branch in the state where they live to join the Federation. They will pay a reduced annual dues amount of $28.80 and will receive the Bollettino.


Therefore, if you live in a state other than California, Arizona, Nevada or Illinois you can still become an "Associate Member" of the Federation and enjoy being a part of the organization.

WON'T YOU JOIN US?